Zirconium Oxide and Alumina composition ceramic and refractory products from Zircoa are classified and briefly described below. Classifications include:
Specialty Refractory Products
Specialty products are typically porous and rough-looking, and are often used in environments where thermal shock resistance is important.
Technical Ceramic Products
Technical products are extremely dense, very smooth, impervious and wear resistant, developed to solve a wide range of requirements.
Granular Products
Granular products satisfy a spectrum of environmental and performance characteristics, ranging from basic to exotic.
Summary product descriptions include a representative product photo, links to detailed information, as well as both USA Worldwide and European contacts for each product.
1. Specialty Refractory Products

Bricks for Insulation and Glass Contact — Designed for the building of structures without mortar. Ideal for high temperature cycling environments. Eliminates line of sight radiation, and adds physical stability to the structure. (www.zircoa.com/bricks)| Details | SDS |
USA Worldwide:
Europe, the Middle East, Africa:
Customer Service:

Customer Service EMEA:

Burner Blocks — For quartz melting to high-temperature sintering, with furnace temperatures reaching 2200°C (4000°F) or more. Delivering superior performance, in almost any environment. (www.zircoa.com/burnerblocks)| Details | SDS |
USA Worldwide:
Europe, the Middle East, Africa:
Customer Service:

Customer Service EMEA:
Zirconia Crucibles — Depending on your application, one of our three different zirconia compositions will mean cleaner melts and castings, with heat-up and cool-down schedules that keep your foundry productive. (www.zircoa.com/crucibles)| Details | SDS |
USA Worldwide:
Europe, the Middle East, Africa:
Customer Service:

Customer Service EMEA:

Alumina Crucibles — Engineered for broad applications, tighter budgets, repeatable performance and a service limit of 1700° C. Hydraulically pressed, resulting in a uniform surface as well as precise, consistent, dimensional control from one order to the next. (www.zircoa.com/crucibles)| Details | SDS |
USA Worldwide:
Europe, the Middle East, Africa:
Customer Service:

Customer Service EMEA:

Setter Plates and Discs — Kiln furniture for the firing of barium titanate capacitors, thermistors or PZT piezoelectrics. Available in various standard dimensions, or can be made to your specific requirements. (www.zircoa.com/kiln.furniture)| Details | SDS |
USA Worldwide:
Europe, the Middle East, Africa:
Customer Service:

Customer Service EMEA:

Slide Gate Plates — Zirconia can provide the durability and corrosion resistance that is needed to maximize refractory life for the toughest of steel grades. (www.zircoa.com/slide gates)| Details | SDS |
USA Worldwide:
Europe, the Middle East, Africa:
Customer Service:

Customer Service EMEA: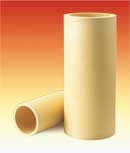 Coarse Grain Tubes — Either pressed or cast, used primarily in induction heating applications. We manufacture tubes to satisfy the unique requirements of your application. (www.zircoa.com/tubes)| Details | SDS |
USA Worldwide:
Europe, the Middle East, Africa:
Customer Service:

Customer Service EMEA:

Tundish Metering Nozzles — Numerous compositions and a wide range of shapes are available to maximize steel casting production. (www.zircoa.com/nozzles)| Details | SDS |
USA Worldwide:
Europe, the Middle East, Africa:
Customer Service:

Customer Service EMEA:
2. Technical Ceramic Products

Components - Engineered Ceramics — Compositions requiring strength and resistance to corrosion, impact, and high temperature. Resistant to fracture stress and able to withstand the harshest liquid and gaseous environments. (www.zircoa.com/components)| Details | SDS |
USA Worldwide:
Europe, the Middle East, Africa:
Customer Service:

Customer Service EMEA:

Mill Mates® Plus™ Dispersion Media — Ceria Stabilized TZP technology. Formulated for a finer, better controlled microstructure, extreme wear resistance, lower mill wear and increased milling efficiencies. (www.zircoa.com/millmates)| Details | SDS |
USA Worldwide:
Europe, the Middle East, Africa:
Customer Service:

Customer Service EMEA:

Zirbeads™ Dispersion Media — Extremely hard, uniform in size and shape, non-porous, chip and fracture resistant and exceptionally smooth. They are chemically inert, corrosion-resistant, non-conductive and non-magnetic. (www.zircoa.com/zirbeads)| Details | SDS |
USA Worldwide:
Europe, the Middle East, Africa:
Customer Service:

Customer Service EMEA:
Ceramic Extrusion Dies — Used successfully with both direct and indirect presses. When properly used they will reduce machine shop rework and consistently out-perform traditional metal dies. (www.zircoa.com/dies)| Details | SDS |
USA Worldwide:
Europe, the Middle East, Africa:
Customer Service:

Customer Service EMEA:

Grinding Media — Grinding for electronic ceramics, zircon and zirconia, as well as newer electronics markets, which demand higher purity and much less contamination. (www.zircoa.com/grinding)| Details | SDS |
USA Worldwide:
Europe, the Middle East, Africa:
Customer Service:

Customer Service EMEA:
3. Granular Products

A Grain Zirconia — Zircoa Zirconia Powder (ZrO2) is a high purity zirconia produced from zircon sand. Mean particle size is 2-3 microns by Microtrac. Applications include: ceramic color, opacifiers, refractories, catalysts, sensors, electronic ceramics, wear resistant products, zirconium metal production and high temperature insulation. (www.zircoa.com/agrain)| Details | SDS |
USA Worldwide:
Europe, the Middle East, Africa:
Customer Service:

Customer Service EMEA:

Custom Granular Zirconia (Grog) — Granular zirconia (Refractory Backup) has many applications including firing media, refractory batch formulation, and product filler. Zircoa can provide custom zirconia granules in sizes from aggregate to sub-micron. (www.zircoa.com/grog)| Details | SDS |
USA Worldwide:
Europe, the Middle East, Africa:
Customer Service:

Customer Service EMEA:

Setter Sands for Electronics — Used for the bulk firing of multilayer ceramic capacitors and other electronic ceramics. Our standard sizing is Tyler mesh -48 + 100. Alternate and custom sizing are available (www.zircoa.com/setter.sand)| Details | SDS |
USA Worldwide:
Europe, the Middle East, Africa:
Customer Service:

Customer Service EMEA: